The Louie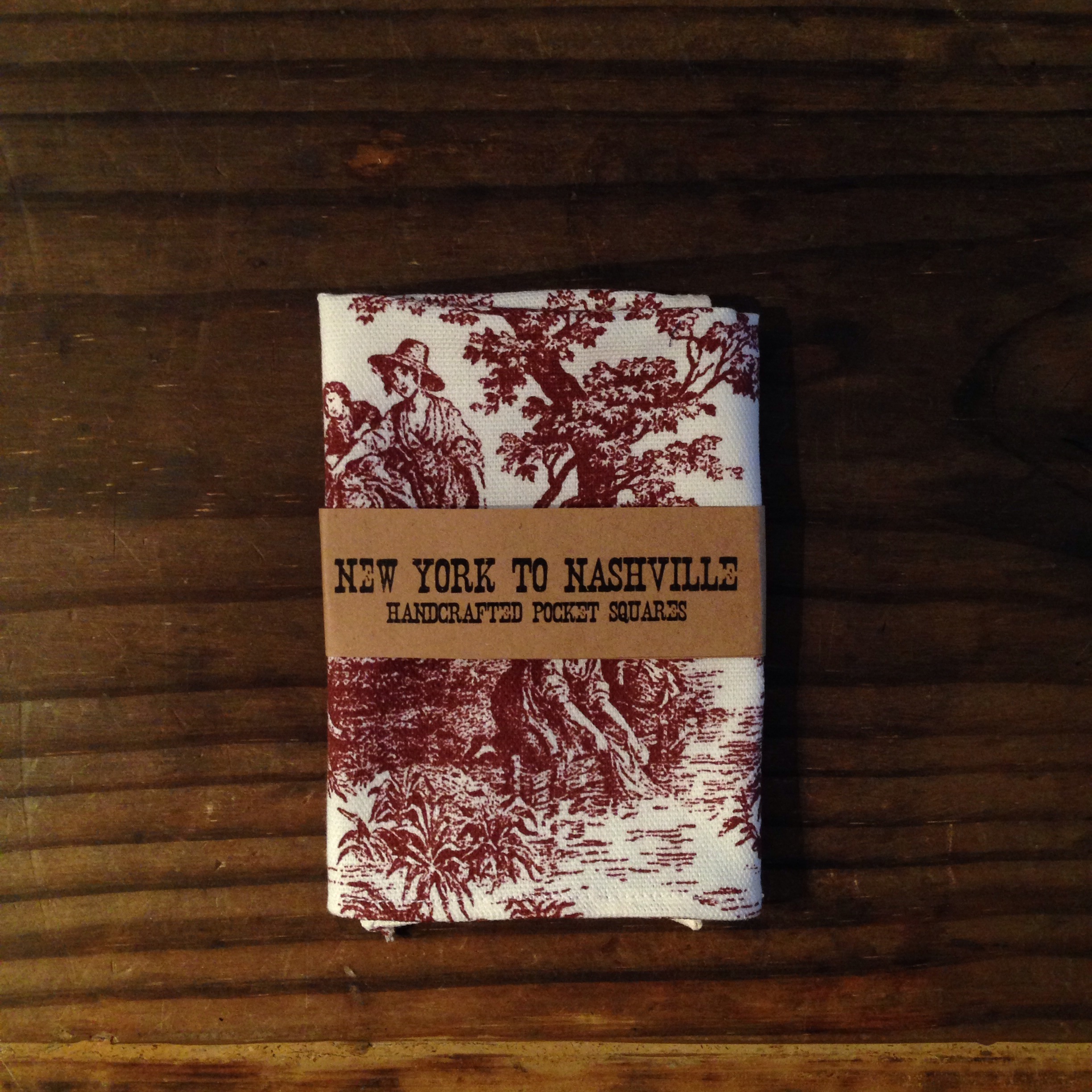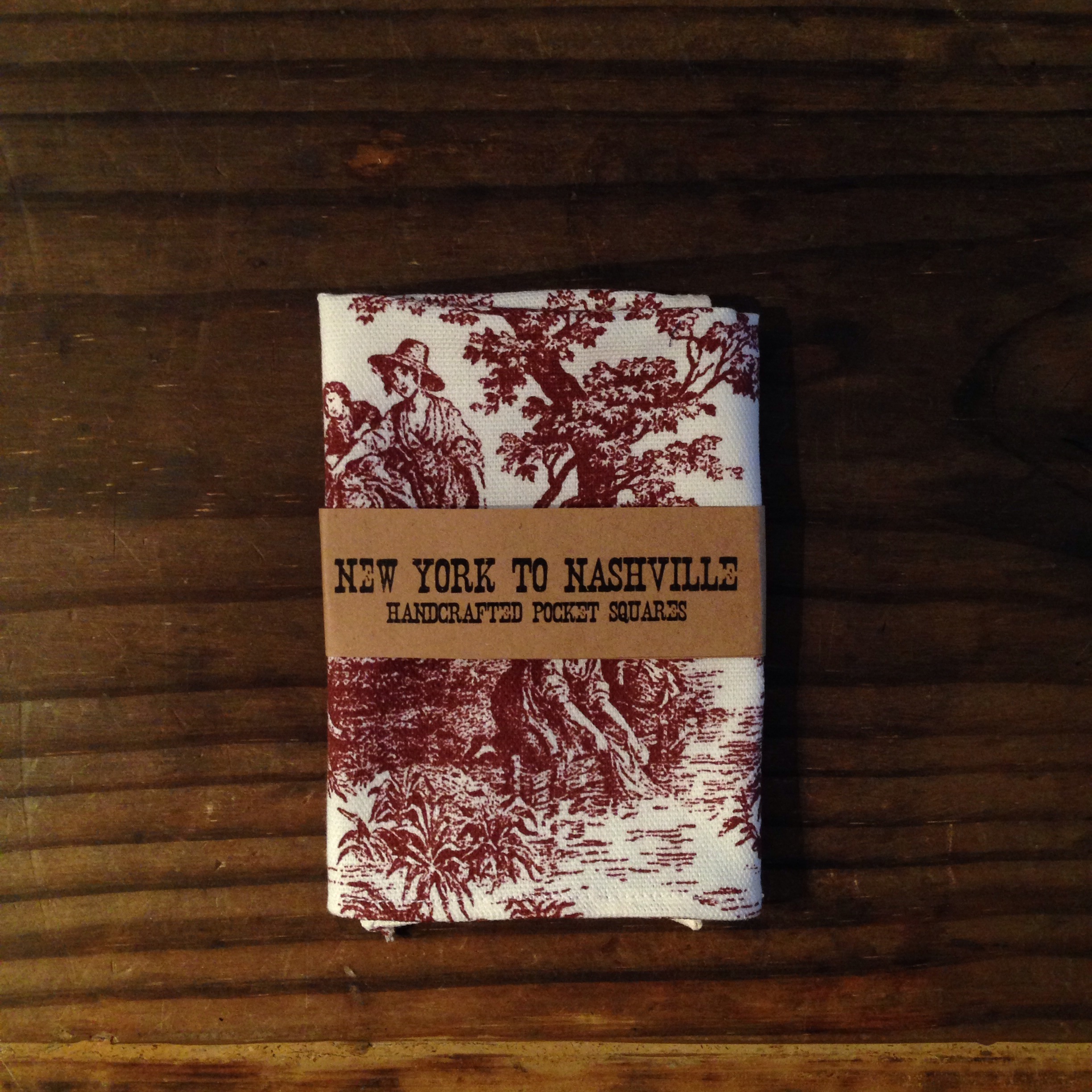 sold out
The Louie
First, the pronunciation: Toile sounds like "twa". It's French, which is why it is spelled so fancy. Feel free to add a slightly nasal tone, curl your moustache, and say it with me-- "toile".
Toile is a shortened version of the French phrase "Toile de Jouy" (or Fabric of Joy), which oft-features a pattern with a complex pastoral scene, usually with well-dressed women and men enjoying a picnic in the woods, or a prince reclining against a tree.
This particular cut features both scenes, with a brick red picture over a dark cream background.
We can't promise that this square will make you more cultured, but at least you will know how to say "toile".
This fabric is textured and has a slightly heavy hand. Pattern placement will vary piece by piece.
___________
Handcrafted in Nashville, TN
Measures about 11x11